Reasons to Stop Smoking Weed
Looking for motivation? Check out our top 16 list.
---
---
You've been listening to your nagging inner voice a lot lately, and it's getting louder and louder, pleading with you to give up the ganga. You may feel ready to quit, but it's important to take time to identify what your reasons for wanting to stop smoking weed really are. You'll need to remind yourself of those reasons when the going gets tough.
Before we start this section, I have to tell you that most of the people that contact me are at the very first stage of quitting. Most have not gone through the process of evaluating how their weed habits have negatively impacted their lives. They know that they feel lazy and unmotivated, but that is often just the tip of the iceberg. For each person, the reasons to stop smoking weed are different, but generally it has to do with levels of importance or relevance. The reasons themselves aren't difficult concepts to grasp and affect everyone to some degree. it's just a matter of which ones matter to you the most.
Identify which reasons strike a chord with you, and write them down for yourself. Elaborate on what you have read here, and examine each reason as it pertains to your own circumstances. After you are armed with some valid personal reasons to make the decision, we will show you some ways to stop smoking weed.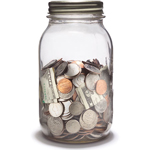 Save Money. Unless you have your own hydropnic grow room, you are spending more money than you probably think on your pot habit. If you do have a hydro setup, then you check out my other site: www.QuitGrowingHydroponicChronic.com (just kidding!). I don't think there is anyone who would disagree with me when it comes to this point. The money you spend on weed could buy you something nice, or take you on a vacation… whatever. Especially if you are the one who smokes your friend(s) up most of the time, it can get costly. It is funny though, money simply isn't the reason most people latch onto when they are making the choice to stop smoking weed, it's a reason that becomes apparent later.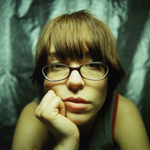 Wasted Time. How much time have you spent playing video games, staring at an ant, vacuuming, watching Star Trek re-runs or YouTube videos, or picking through the racks at the local Goodwill? Not your pass time? Tell me what is then (use our email form) because I can just about guarantee that whatever it is you do when you are stoned for hours on end, it isn't all that productive. "Wasted time" has to be the most common complaint I hear from my QWAS subscribers. Please be aware that wasted time quickly turns into "wasted life", which doesn't sounds as benign.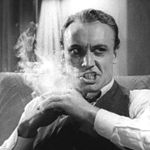 Social Retardation (Impaired). How stoned are you? Better figure it out because Nancy is about to come over and start talking to you about God knows what. Maybe Nancy is your neighbor and mother of three whose kids you used to baby sit, maybe shes that gorgeous brunette you don't have the courage to ask out. Maybe She is your mother and she has the nose of a bloodhound. Whatever… Maybe Nancy is actually Tom… reverse genders… etc. etc. My point is simply that you might be so stoned that you can't figure out what the f*ck they have been talking about for the last 5 minutes, or worse, what you've been talking about! Even worse, maybe you are burnt out and feeling irritable and acting just plain rude. Social situations can be tough to navigate when you are baked, jonesing, or burnt. For most of the people that contact me, social situations are something to avoid, which takes us to our next brilliant reason to stop smoking weed…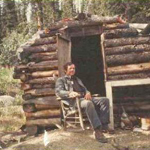 Reclusivity. People like to romanticize joint smoking as a social lubricant. But, for you and I, smoking weed isn't just reserved for social outings and poker night. Nope, for you and I getting high goes just as well with waking up, lunch breaks, after work drive home, dinner and a movie, those burnt out hours after the movie, and then before bed. But wait, smoking weed in public isn't really acceptable, so our habit is largely confined to our homes and maybe one or two friends homes… but mostly our own homes. So what do we do? Stay home. Stay home and get high, and busy ourselves with TV and other forms of entertainment. Talking on the phone is terrifying, and hearing a knock at the door is doubly terrifying. Say "Hello" to our friendly neighborhood recluse… You!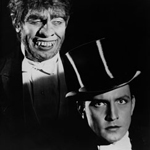 Uncontrollable mood swings. I have known enough people whose moods are dependent on the amount of pot they have smoked that day, or in the last hour, to know that this one is a big one. If you can't admit to yourself, let me help you out… You aren't that nice to be around when you aren't high. You know you are cranky, but you still won't attribute it to your weed habit. For those of us on the outside, watching you go from happy stoner to grumpy and irritable burnt out assh*le is just not that much fun. Chronic marijuana use does dramatically affect your normal mood and emotional behavior patterns. Whatever your normal used to be, your new normal is highly regulated by whether you are high or not.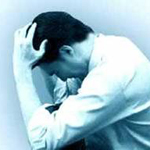 Anxiety disorder. You don't have to listen to me, Dr. Drew has been telling you for years on the radio and on TV. Prolonged marijuana use can definitely lead to severe anxiety disorder. I have read case studies on this and listened to interviews of people who smoked weed regularly for 10+ years, then quit and found themselves suffering from anxiety. As someone who suffers from anxiety (post marijuana use – 15yrs), I can tell you that it can be just the worst. I have had to leave restaurants in the middle of meals, walk out of parties, and even abandon my wife at coffee shops and stores. I have laid in bed obsessing over heart attack symptoms and found myself chewing Aspirin in the kitchen and 3am. This is something you don't want to have to deal with. I am not saying that everyone is going to suffer from anxiety after living the life of a chronic pot smoker, but many of you will. It is certainly a reason to quit, and I wish I had smartened up sooner.
As further evidence, I have a close friend who was forced to move home after his anxiety became so bad, he could no longer live on his own. Now he smokes weed again every day and still lives at home. I am not judging him, he is a great person, I am only illustrating for you how anxiety can cripple a persons ability to function.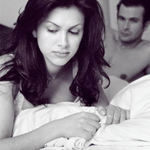 Decreased sex drive and dating woes. There are a lot of things that act as aphrodisiacs, unfortunately for you, weed isn't one of them! Unless your girlfriend or boyfriend loves to suck down oysters after a bowl of hash oil and then hit the sheets, you might have a problem. Speaking from personal experience, my own pot habit definitely reduced my desire to be romantic or think about sex. Sure, the odd time when my girlfriend and I would get high together, it was fun, but in general being stoned didn't get my engines revving for romance. Most of my subscribers report the same problem, being stoned just doesn't make you want to exert oneself in the bedroom.
When it comes to subject of dating, I get tons of letters. These letters can be divided into two groups: one, those who feel inadequate and embarrassed about their habit, and don't have the confidence to date. two, those who feel inadequate and embarrassed about their habit and have just met someone they really like, but who doesn't smoke pot. And, of course there are more complex categories like couples who smoke together, couples where only one smokes, etc… but for the purposes here, I am just highlighting the daters and potential daters.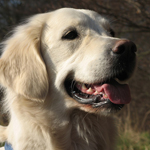 Loved ones and family. All families are different when it comes to marijuana use, but generally the parents set the tone for what is acceptable and not acceptable. As we grow up and start our own families, it becomes our responsibility to determine what the family position on weed is going to be. There is no right or wrong here. I am not interested in preaching about what you should or shouldn't do. I only encourage you to evaluate how your weed habit has affected your relationships with your brothers, sisters, parents, grandparents, cousins, etc. Evaluate how your habit affects your relationships with your friends, spouse, boyfriend/girlfriend, and co-workers. It is important to determine whether you are happy with these relationships or if they suffer because your pot habit always comes first.
I missed burying my childhood dog because I decided I would rather get stoned and jam with my band. Now, I live with the regret that I did not even show up to honor my dog Heath for the 15 years of loyal and uncompromising love he gave to me and my family. You get the idea.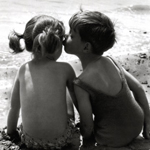 Kids! I can't believe I left this one out until now… Those of us with kids have it even more complicated. Do you keep it a secret from your kids? Do you plan to one day introduce your kids to pot and smoke up with them? Will you encourage or discourage them, and what kind of example will you set? This one gets complicated, especially when parents have conflicting viewpoints and the interests of the child to contend with. Ask yourself "Is my weed habit making me a better parent? Does it make a difference? Is it making me a worse parent?" I am not capable of answering these questions for you, but I am sure that whatever your situation is, kids make it complicated.
How has weed affected your relationships? Write and tell me your story using our online email form.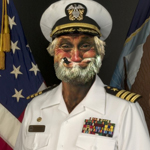 Inaction and Impotence. Probably the single most commonly relayed complaint when people seek help with their pot habits… I continually hear "If I hadn't been smoking weed all those years I would have ________ by now…" Agreed, sister. You probably would have been Captain of a Tall Ship by now or whatever you dreamed about as a kid. If there was ever a reason to stop smoking weed, it would be to leave your life of inaction and impotence behind you, and get out there and start pursuing the dreams you have.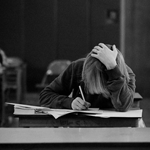 Learning disability á la Marijuana. That's right, you are impairing your ability to learn. There are extensive studies to indicate that things learned in one state, for example when you are high, are not easily remembered when you are sober, and vice versa. Can you say drop-out? My university years could have been a whole lot better. I spent 5 years a two different universities and didn't graduate with a degree from either. This was in large part due to the amount of weed I was smoking. Going to class stoned and then taking a test sober just doesn't work. Your education suffer if you continue to smoke weed every day. Guaranteed.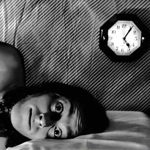 Sleep better. It's a well known fact that smoking weed before bed interrupts or disrupts your natural sleep cycles. even though you have convinced yourself that you can't sleep without it, you are actually sabotaging your healthy sleep rhythms every night. After you quit weed, you will get better rest, feel less stressed and have more energy throughout the day. Getting the proper amount of sleep is a key factor in staying healthy, reducing stress, and ultimately living longer.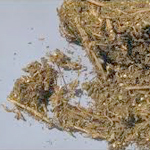 Pot quality just isn't that good most of the time. Unless you are lucky enough to live around the corner from a marijuana dispensary, the skunk weed your dealer serves up every third time you pick up a quarter just isn't that good. I remember feeling really joyful and "high" just a few times. Most of the time, getting high felt warm and fuzzy, but also made me feel kind of heavy and lethargic. No one ever bought a gram, smoked a crappy joint that made them feel like garbage, and then flushed the rest… Oh no… we can be as discriminating as we want in the rest of our lives, but seldom would a pot-head flush the rest of a mediocre gram.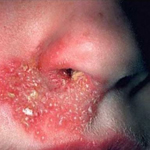 Herpes from sharing joints. Haven't thought about this one had you? But let me assure it is very real. I have a family member who contracted herpes from smoking joints and an infection in his nose resulted in multiple surgeries. He's ok now but he doesn't look the same anymore. Next time you get passed a joint, think twice.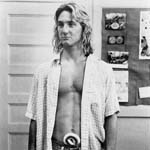 Stamina, Physical Fitness, Health. Don't listen to your lazy arm chair philosophizing stoner buddy when he tells you weed is good for you. Smoking is death on your lungs. No question. If you're a chronic, then your lung capacity sucks, and you probably can't run two blocks without feeling like you are going to pass out face down in a puddle of p*ss. Pathetic. This is not healthy and lack of exercise is the leading cause of serious health problems of every kind, and also a leading cause of depression.
I am a surfer, and I can tell you in no uncertain terms, my surfing was definitely worse if I was stoned. I guess Spicoli would be ashamed of me. In fact, this isn't helping my case, since Spicoli still reigns supremely cool!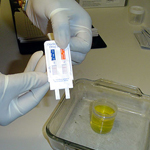 Random Drug Testing. I confess that I didn't think of this one on my own… One of our subscribers told me that he couldn't go for the job he wanted because they do random drug testing. While I don't care to debate the pro's and con's of random drug testing in the workplace, I can tell you that it's a reality for many government and private sector jobs. For many people, the thought of testing positive in the workplace is agonizing. For many others, weed becomes a barrier between they life they have, and the life they'd like to have.
There. I just gave you 15 pretty decent reasons to stop smoking weed. Some of them will be more relevant to you than others, but I am sure there's something in there that applies to you. Now that you are armed with some pretty good reasons to stop smoking weed, you are going to be looking for some tried, tested and true ways to stop smoking weed.